Get Your Lifestyle Back!
Producing Outstanding Results
CHIROPRACTIC. GOLF. FITNESS. RECOVERY.
Chiropractic Care in Las Vegas
Are you in Pain? Is this pain or other ailments holding you back from returning to the activities you love or living life your way?
Our team at Root Cause Resolution is here to help you recover quicker and get your health back on track.
Many people dismiss chiropractic as being something only for back pain, but chiropractic treatment can be used to treat a wide variety of physical issues, such as migraines and headaches, chronic pain, carpal tunnel, extremity pain (knee, ankle, elbow, wrist, etc.), TMJ, muscle strain, and sleep disturbances.
When the spine is misaligned, nerves can get pinched. Creating communication issues between your brain and organs. Triggering different pain concerns or illnesses that may prevent you from living life the way you want.
At Root Cause Resolution our chiropractic team is ready to meet with you to discuss your needs. We will help to design a program that is right for you. We are here to help you gain a basic understanding of how our Las Vegas chiropractors can help you and your family.
Golf Performance in Las Vegas
Do you want to swing faster, play better or even hurt less?
In our lesson/training process, we utilize today's top technology, using Foresight Sports GCQuad, KVest 3D motion measurements, V1Sports Pressure Mat, and video analysis. In addition, our fitness/conditioning area for athletes to implement recommended exercises and utilize recovery modalities to complement or enhance overall swing improvements.
We take an individualized approach for every athlete, beginning with a TPI fitness body screen to measure their physical strength and limitations. Based on individual goals, we will design a custom golf exercise, and recovery program just for you.
Your body is the most important piece of golf equipment!
Fitness Training in Las Vegas
Do you feel like you can do more but are not sure where to start?
Do you know what exercise would be best for your body?
Do you feel tired or even in pain during/after a round of golf or other activity?
Whether you are looking for long-term health or increasing mobility, stability, balance, strength, and/or power, our performance training is here to help you accomplish the results you deserve. The obstacle of figuring out what exercises are best for you is a thing of the past! We take an individualized approach with every athlete, designing a plan tailored to your needs.
Implementing a custom conditioning and recovery regimen is essential for those looking to improve longevity, increase power, less pain, and overall body awareness
Common Symptoms Chiropractic May Help...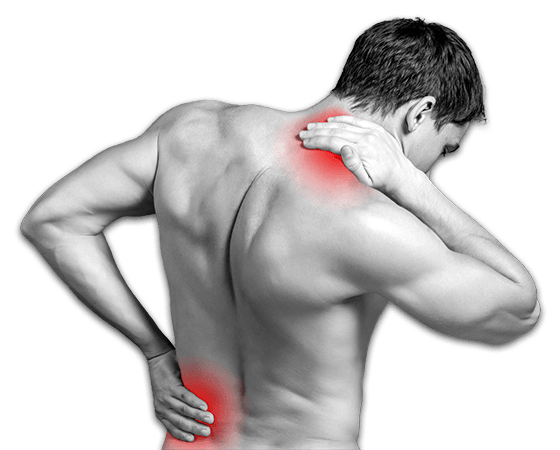 TRAINING OF A CHIROPRACTOR

Chiropractic doctors go through a minimum of four years of schooling at a chiropractic college, generally preceded by an undergraduate degree in the basic sciences or several years of experience in a prior relevant health care field.

Students of chiropractic care must spend a minimum of at least 4,200 hours with their teacher, and a minimum of 1,000 hours of fully supervised clinical training with an instructor as they learn the appropriate diagnosis and treatment techniques to help heal your body and restore it to its natural, fully functioning state.

Our chiropractic team is ready to meet with you to discuss your needs. We will help to design a program that is right for you. We look forward to meeting you.

THE HISTORY OF CHIROPRACTIC CARE

The word "Chiropractic" is derived from the Greek words "cheir" (hand) and "praktos" (done) combined to mean "done by hand." It was chosen by the developer of chiropractic care, Daniel David Palmer.

In 1895, D.D. Palmer performed a chiropractic adjustment on a partially deaf janitor, Harvey Lillard, who later reported that his hearing had improved due to the change.

D.D. Palmer opened the first chiropractic school two years later, and in the century since, chiropractic professionals have used spinal adjustments to help people prevent and cope with back pain, carpal tunnel, muscle strain, headaches and migraines, and a variety of other physical ailments. Millions of people benefit from the work of Dr. Palmer today.